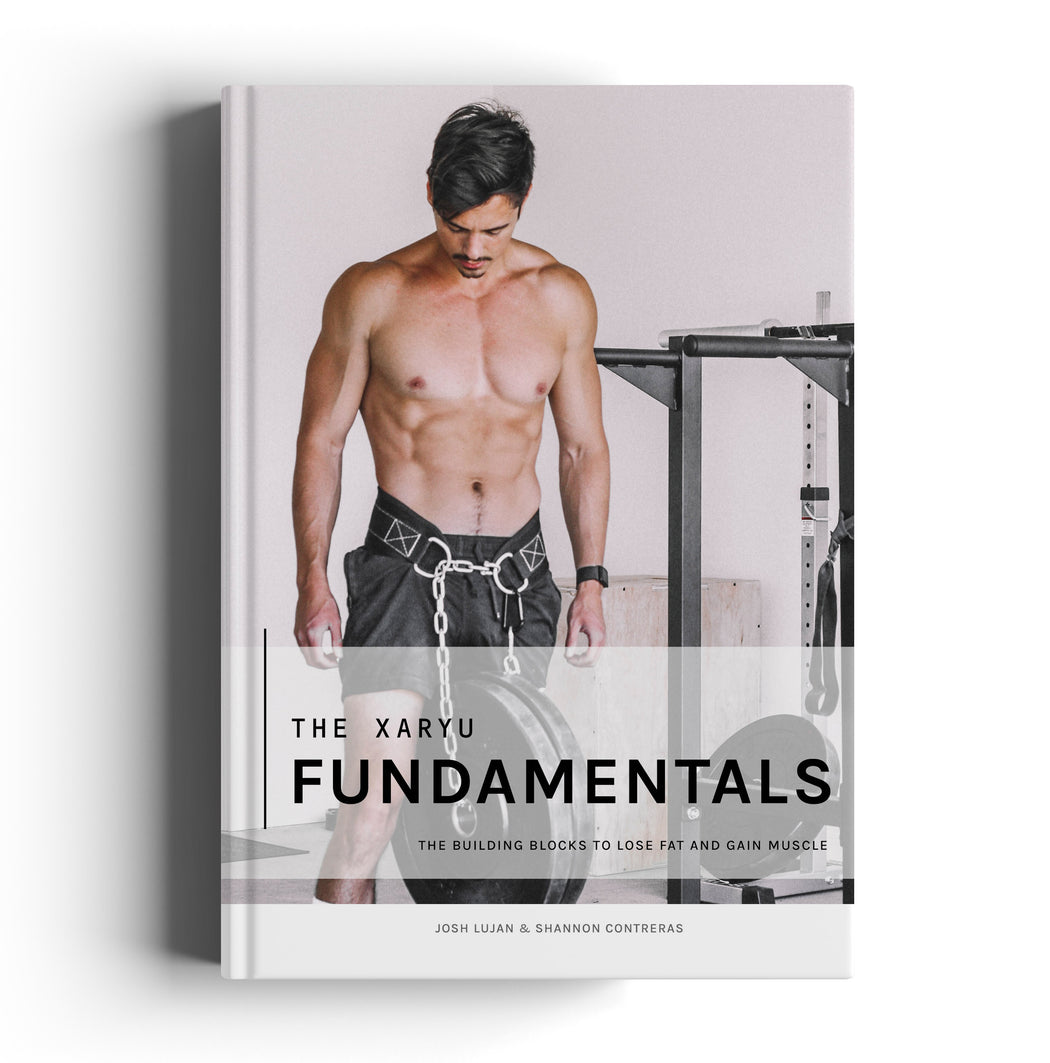 After years of research, trial and error, and carving away certain myths of the fitness industry, I compiled the fundamental building blocks to transform my body. This guide outlines the principles I utilized to achieve my current level of fitness — the guide 16-year-old Xaryu wished he had.

TOPICS COVERED IN THIS E-BOOK:
01. Fitness Fundamentals
02. Nutrition Fundamentals
03. What Types of Food I Eat + Example Meals
04. Meal Scheduling
05. Progressive Overload
06. Example Workout Routines (Weight Focused)

*This is a digital product. All future updates will be sent out absolutely free*
---
WHO I CREATED THIS GUIDE FOR: Those looking to understand the fundamentals of how to lose fat and how to gain muscle.
---
FREQUENTLY ASKED QUESTIONS:
Q. Is the workout split mainly gym focused exercises?
A. Yes. For a body-weight approach check out The Xaryu Bodyweight Program.
Q. What if I am a beginner?
A. This guide was written for someone who is looking to understand the fundamentals of losing fat and gaining muscle, a beginner is who I wrote this guide for!
Q. Does this program include meals?
A. There are some example meals listed, however, if you want my entire repertoire of recipes check out The Xaryu Cookbook.